A walk to nowhere.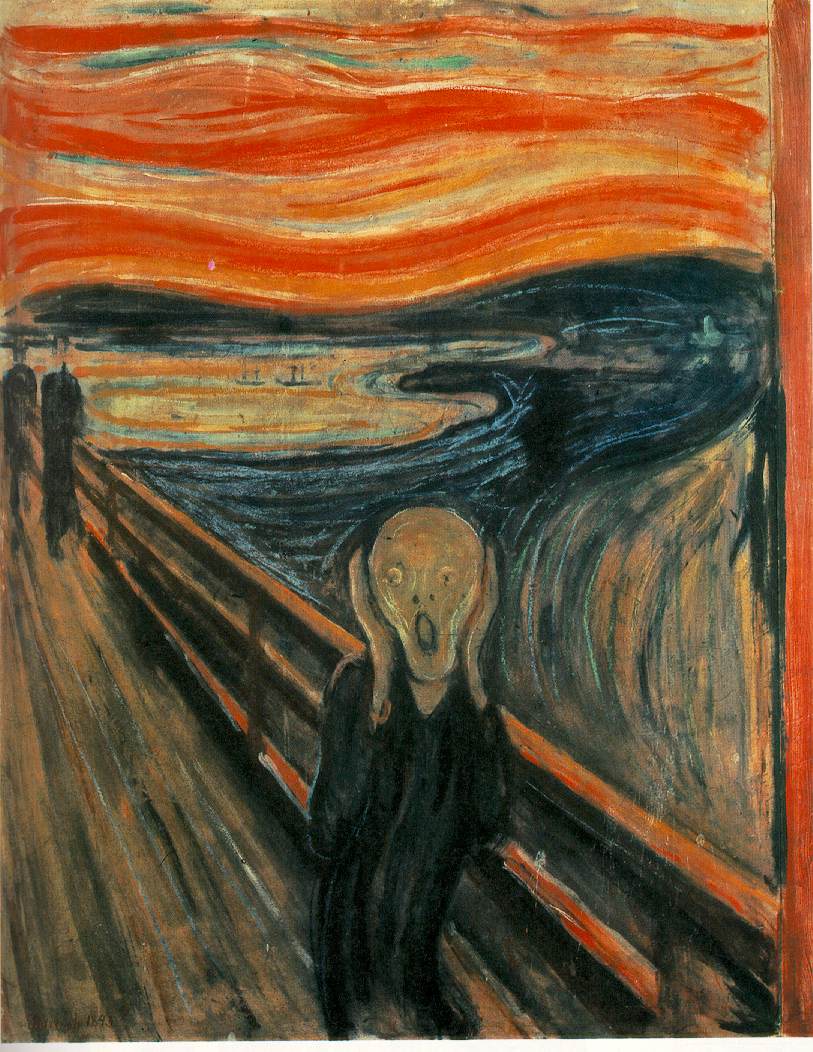 Rabbi Yaakov Rosenblatt, The Jewish Press, July 13, 2012:
"…in a way, I closely identify with Munch. I too see a world aflame. I peer out of the world of my insular Orthodox Jewish community and see a secular in which the rich and pretty are portrayed as cultural authorities, and Jewish and Christian leaders are cut down to size.
I see a world in which families inspired by Judeo-Christian values are presented as born into prejudicial sin, and where the nemesis of family, secular feminism (ed. note: disagree in part), is given award and acclaim even though it only respects women when they acquire masculine traits  - hardly  a celebration of femininity. It weakens the mind and troubles the spirit.
Recently the President of the United States came out in support of homosexual marriage, celebrating personal preference as the definition of morality, not the Judeo-Christian ethic, the bedrock of our society for hundreds of years. And the chairman of the Jewish Democratic Council applauded the move, saying it was an expression of the Jewish value of tikkun olam, repairing the world.
I feel alone on a bridge with nowhere to turn. I hold my hands to my face in horror and scream.
I sense, in fact, that I am walking down the street of history  with my Judeo-Christian friends and notice that the light of a great nation has begun to set. Words of mockery and distain pour forth from the bastions of secularism, the media and the university, which set the tone for the nation. We stop and lean against the walls of our houses of worship feeling unspeakably alone."
Jul 16, 2012 @ 5:41